Welcome to the Newquay Foodbank
Charity Number: 1190483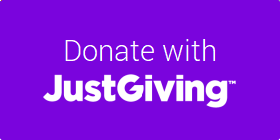 We are now a Trussell Trust Foodbank!!! Giving us even more support to go on and support the Community.
The inability to support yourself, or your family, with the basics to survive such as bread, milk and other essential foods, in 2019 is an appalling reality for many.
The Newquay foodbank seeks to be the source of light and hope to those who have fallen on hard times, whether it is through the loss of a job, injury or other matter. Newquay Food bank works with other supporting agencies to locate those who need us not just in Newquay but in many surrounding areas.
Our aim is to ensure anyone who comes to us gets the right help from the right people, to get themselves back onto their feet.
In the 2019/20 FY we gave out 1522 Food Parcels to those in desperate need. This includes basic essentials, such as fruit, veg, eggs, milk and shelf food to support that individual or family for 3 meals a day for 3 days. based on the average cost of this it works out at approx. £40,630 worth of food last FY. This cost is greatly reduced by the amazing donations we continue to receive in at our donation points around Newquay and the surrounding areas.
In 2020 we became a member of the Independent Food Aid Network, spreading the message concerning the very real food crisis Nation Wide and helping us to work hand in hand with other similar charities to tackle this problem head on.
Thank you all for your ongoing support!


Can you support us?

We receive no public funding and therefore are a volunteer led Charitable organisation that relies on the support of the Community to continue our vital work.  There are many ways you may wish to support us as follows:
Give your time – we have many volunteer roles available dependent on your interests and time availability
Donate food – you can donate at many locations around Newquay such as Morrisons, Aldi and Sainsburys, amongst others or direct at any foodbank sessions
Donate funds – you can donate online via the Just Giving button above or via the Charities Aid Foundation, or use our contact details to discuss how a donation can be made.
Front line care professional – We are always looking for more partners to work with to ensure all who need a voucher can access one.
Share and promote our work – Find us on Facebook by searching Newquay Foodbank.  By simply sharing our story you will be supporting us to gain more coverage and hopefully from that more support will come.
If you would like any further information whether that be to request support or offer it, please contact us on 07810271202.